The Office of Commonwealth Libraries has instructed all public libraries in PA to suspend library services until April 6th. The Sullivan County Library will be closed to the public during this time to help mitigate the spread of the corona virus. Patrons can still return library materials by placing them in the book drop. All fines for materials due during this period will be waived.
---

---
Artist Pat Arcaro is a flat-lander from Philadelphia and later Bucks County who moved to Sullivan County in 1985. While always interested in art, she never got to take formal lessons. She had some club-level instruction but most of her learning has come from testing the waters. Her art will be on display until April. All art is available for sale.

Pictured: Cape May in Winter
---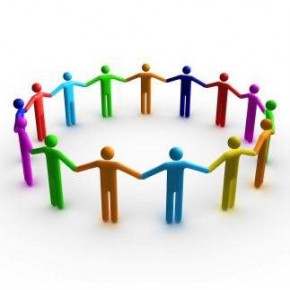 Sullivan County Anxiety Support Group will be meeting at the Sullivan County Library in Dushore, PA on the 1st Tuesday of each month, barring any Federal holidays or inclement weather, from 6 pm-8 pm. This meeting is for adults, only, and is strictly confidential in nature. There will topics of discussion, techniques, and lists of available resources offered.

Anxiety can be addressed and managed through many avenues. The SCASG (Sullivan County Anxiety Support Group) will be meeting to discuss the roots of anxiety and management techniques, each month, in an effort to give hope to adults who are suffering with this crippling condition.

For more information, email: scanxietysg@gmail.com.
The blog site for this group is: scanxietysghome.wordpress.com.
---
The Knit and Stitch group meets every Thursday from 1:00-3:00 in the main room of the Sullivan County Public Library. They offer fellowship and the opportunity to learn new skills. All skill levels welcome at any time.

Besides completing personal projects the group makes prayer shawls, afghans, and lap robes for those having dialysis, chemo treatments, or any acute illness. Friends and family of these individuals may request one of these items for their loved one.

Please fill out a request form found in the red box located on the Knit & Stitch table near the front desk at the library.

Monetary or yarn donations gratefully accepted.