---
Christmas in Dushore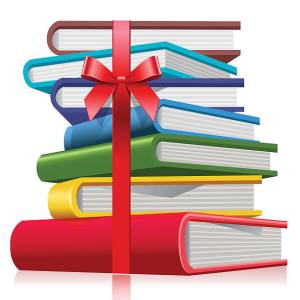 Get ready for Chirstmas by making your very own Christmas elf! Join us on Saturday, December 11 from 2:00-3:00 p.m. and 3:30-4:30 p.m. Seating is limited. Advance registration required. All materials provided. Call the library to register 570-928-9352

The Dushore Tuesday Book Club will be set up in the library's entranceway selling chili, cookies, and tickets for an afghan drawing.

At 3:00 p.m. children can join a Story Walk. The event will last until 5:00 p.m. after which participants will receive hot chocolate and free children's books.

Finally, the library will be holding a big book sale. The sale starts on Friday, December 10th through Tuesday, December 14th. All items will be for a donation only.
---
Job Corps Information Session [Date change]
Thursday, December 16, from 4:00-6:00 p.m.

Are you a young adult aged 16-24 looking for free vocational training and/or a GED? Stop by the library to meet with Job Corps Admissions Counselor, Lisa Kazda, to learn about the benefits of enrolling in the Red Rock or Keystone Job Corp campuses.
---


The Reader's Choice Book Club will be reading Of Mice and Men by John Steinbeck. The Club will meet in January 2022. Check back for more information.

---
The Last Friday Poetry Club meets the last Friday of each month at 6:00 p.m. at Winterland Winery


---
The Knit and Stitch will be meeting at the Redeemer Bible Church, 242 S. German Street, Dushore, 1:00-3:00 p.m. each Thursday.